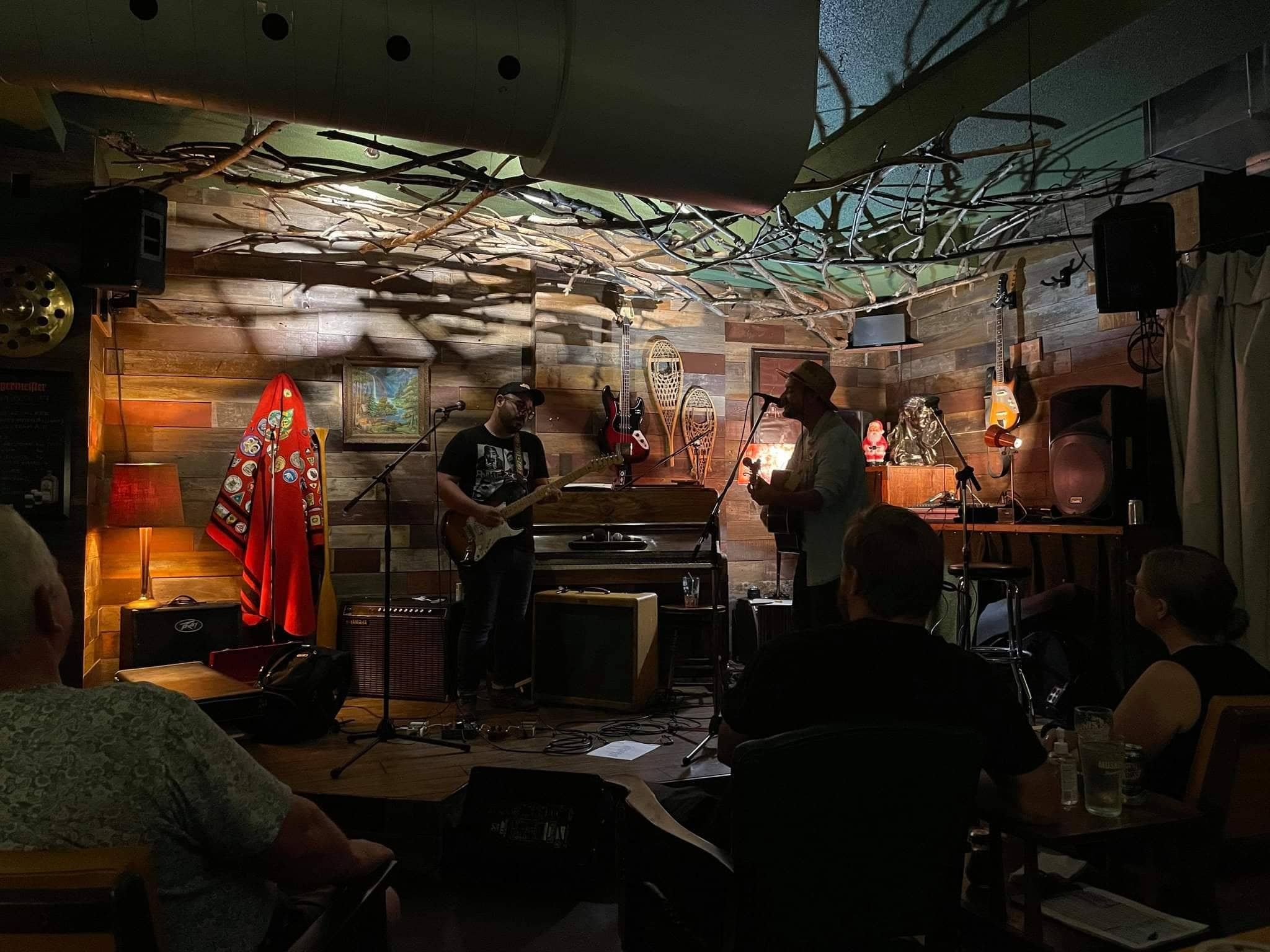 Camp Cataract - August 25, 2021
w/ Joel van Vliet and Laurel & Hulley
It felt really good to play music on such an inspiring stage a few weeks ago in Niagara. 
Camp Cataract feels like a camping lodge in the 1960's: warm, quirky, inviting, soothing even. 
We made 'Mave's Variety' without much of a rehearsal, let alone a live performance. 
So it was nice to play these songs for an attentive audience alongside my good buddy, James Gizzie. 
Giz is such a pro: breaking out solos, playing slide, singing harmonies and just living in the musical moment. 
We played 5 songs from 'Mave's Variety' and 5 songs from an upcoming album I'm calling 'Aquarius Moon'. 
Big love to Joel van Vliet for organizing the evening and kicking things off with some wicked love songs.
Equally big love to Laurel & Hulley for closing out the night with slyness, dynamics and pizazz.
I'm looking forward to next time.
If you're reading this, let's play a show!
XO
- Bran