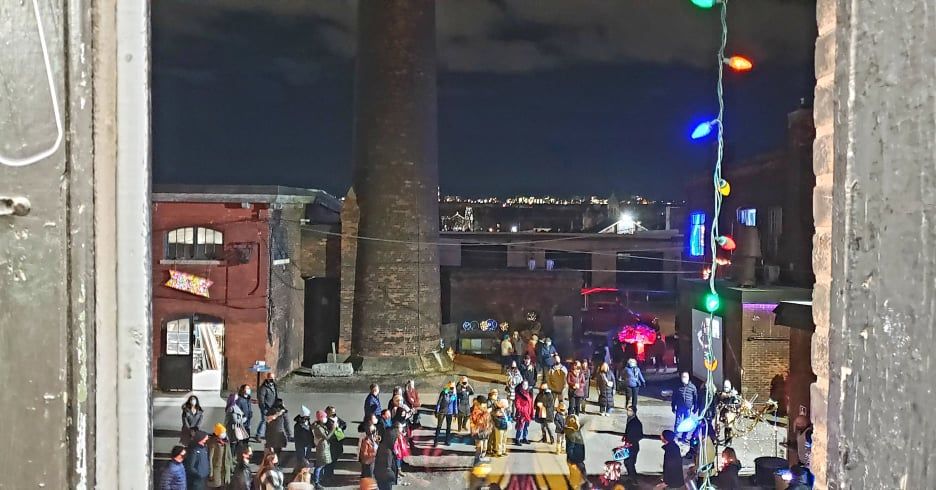 Joe, Drew and I closed out Light The Night at the Cotton Factory this year.
We played inside at the Freight Stage, situated in front of their freight elevator. 
It was great to see the community open up and come together again, both inside and out.
Special shout out to Free Flow Visual Artistry for hoop dancing throughout our set!
- Bran