I love learning about friends who are making art and sharing it with the world.
We're lucky that most of our Niagara circle is made up of artistic people. 
It's a beautiful thing to see the world through their eyes and in their words.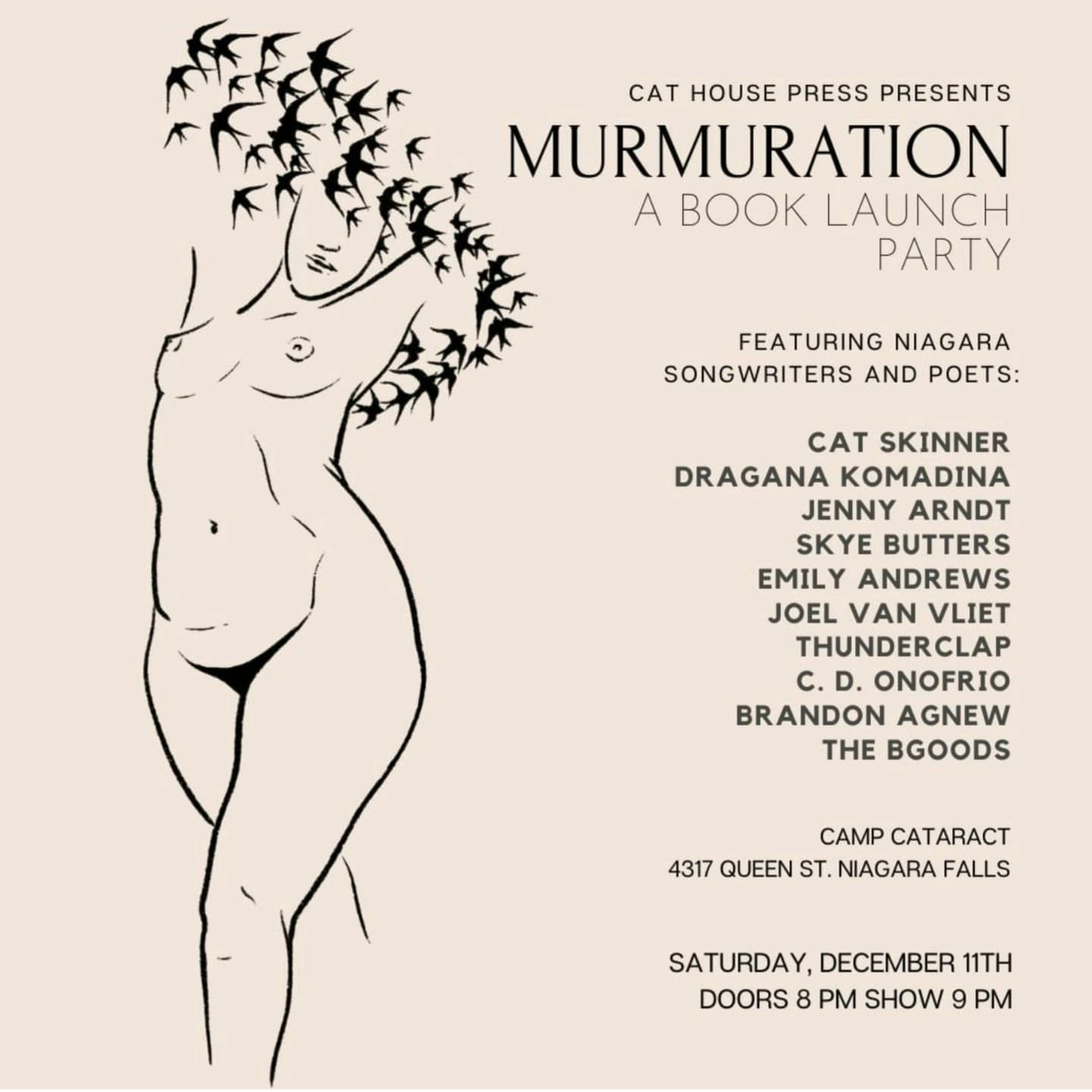 Murmuration is the new book of poetry from Niagara writer, Catherine Skinner. 
She hosted a book launch event at Camp Cataract on December 11 that was fabulous through and through. 
If spending good company with books if your thing, treat yourself to a copy of her book. 
You never know where the adventure or inspiration of imagery might lead you!
- Bran